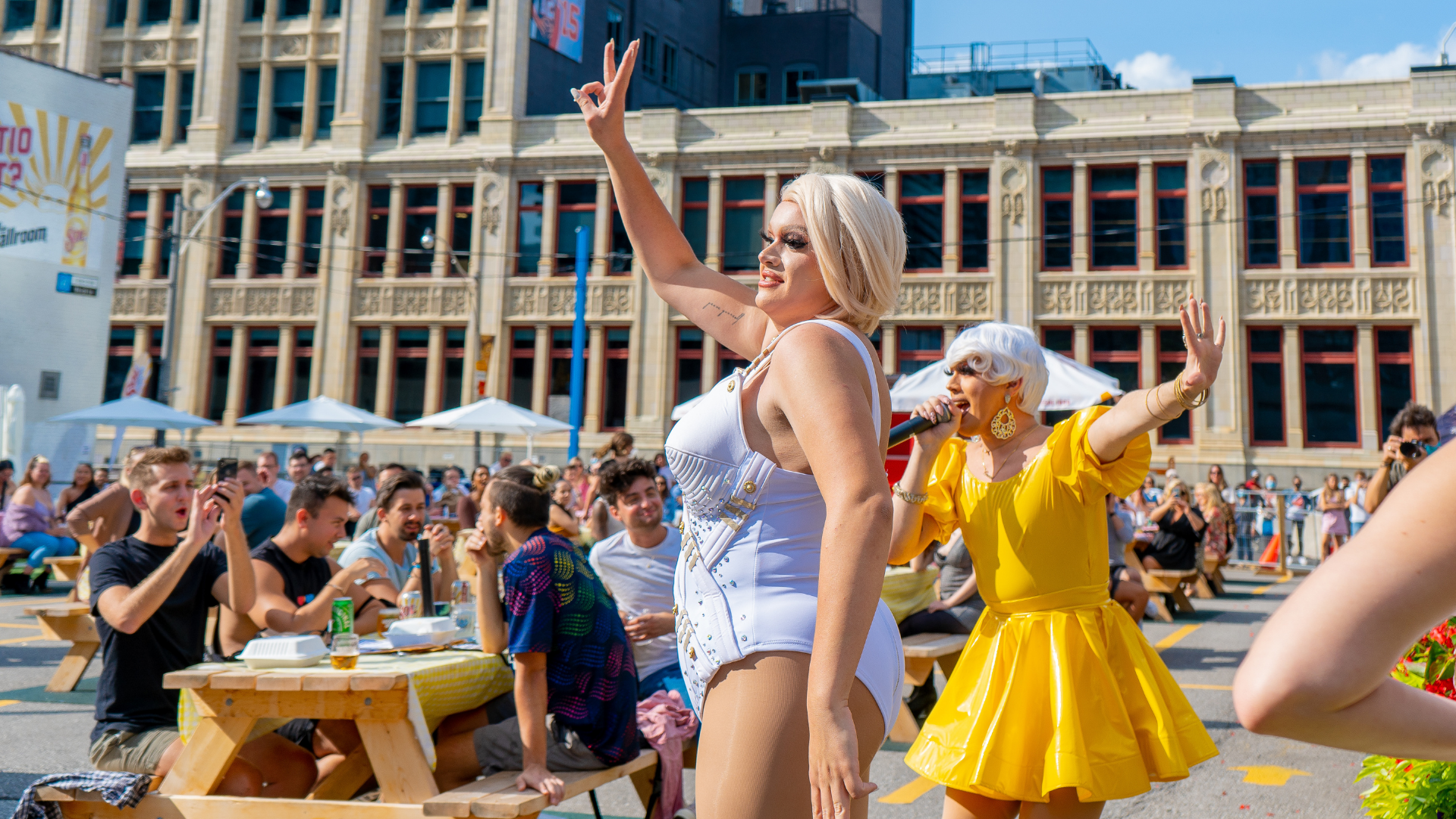 PlayDate (Distanced) Drag Brunch
Times are changing! We are living in a world where birthdays have gone virtual, dates are distanced, and working from bed is a part of the new normal.
But just when you thought you've seen it all, 2020 brings you socially distanced Drag Brunch!
PlayDate is an event hosted by Tiffany Boxx, one of Toronto's most recognizable queens. She launched her drag career 2 years ago, and just last summer made it to the Top 5 in Crews and Tango's Drag Race. She has worked with brands like Facebook and Fido to bring diversity to their campaigns. And now, she is bringing BIG drag brunches back to the city of Toronto.
On September 13th, 2020 Tiffany Boxx hosted PlayDate at Rendezviews. She was joined by an all star cast of drag performers including Miss Moco, Jada Hudson, and Tash Riot. The lineup also featured Canada's Drag Race fames Juice Boxx, Lemon, and WINNER Priyanka.
380 people gathered on Rendezviews' gigantic patio, with tables spaced 8ft apart. Masks were worn by all staff of the venue and event, and cash tips were deposited in individual envelopes rather than in the queens sparkly outfits. Guest safety was top priority!
Highlights of the event included Priyanka's infamous Celine Dion performance from Canada's Drag Race (complete with outfit reveal), and a special shoutout to Tiffany Boxx's drag mother (Juice Boxx) as well as her real mother who was present in the audience.
Stay tuned for all future Play Date events by Tiffany Box by following @play.date.to on Instagram!