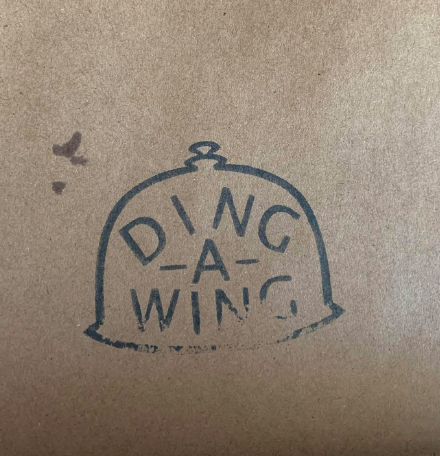 Review: Tuk Tuk Canteen's Covid Spin-off, Ding-A-Wing
We are now entering into our fourth month with Covid-19's presence continuing to loom over the city. Rules and regulations are still in place for Toronto businesses, and there's no doubt the hospitality industry is one that has been hit the hardest. We have seen many restaurants in the GTA have to shutter the doors for good, while others do their best to stay afloat. Owners have taken matters in their own hands when it comes to making sure they survive the pandemic.
One such location is Ding-A-Wing (@mydingawing), the spin-off of the trendy little snack bar, Tuk Tuk Canteen, in Roncesvalles Village. Owner Mike Tan, is an innovative chef who has delivered tasty Cambodian fare to the neighbourhood since 2018. Now, his new brainchild, Ding-A-Wing is out of the same location, whose front of house has since had a makeover with a new wooden counter, open window, and wall as way to maintain social distancing and safely and dole out some unbelievably tasty, crispy, chicken dishes and sandwiches.
The most popular item is a fried chicken sandwich (make it spicy by requesting cayenne salt), with buttermilk fried chicken on a soft potato bun that includes homemade creamy coleslaw and classic hamburger style pickles. What makes it stand out, ultimately, is that the sandwich is topped off with a honey dill sauce that soaks into the batter of the chicken. If you're interested in something a little more junk-foody, look to the Big Mat sammie, an homage to the McDonald's staple.
There are also regular fried chicken options including ½ portion or whole, as well as thighs with two to an order. Sides include pasta salad, potato salad, coleslaw, or more of those addictive pickles. For dessert, try the Roro's Coconut Clean pie, a tangy and sweet ending to the meal.
Mike Tan's Ding-A-Wing is a prime example of how to be innovative while keeping up with the unusual circumstances of the current state of affairs. It provides big flavours at a reasonable cost that allows for the establishment to be consistently busy. Visit Ding-A-Wing, open every day from 2-8.