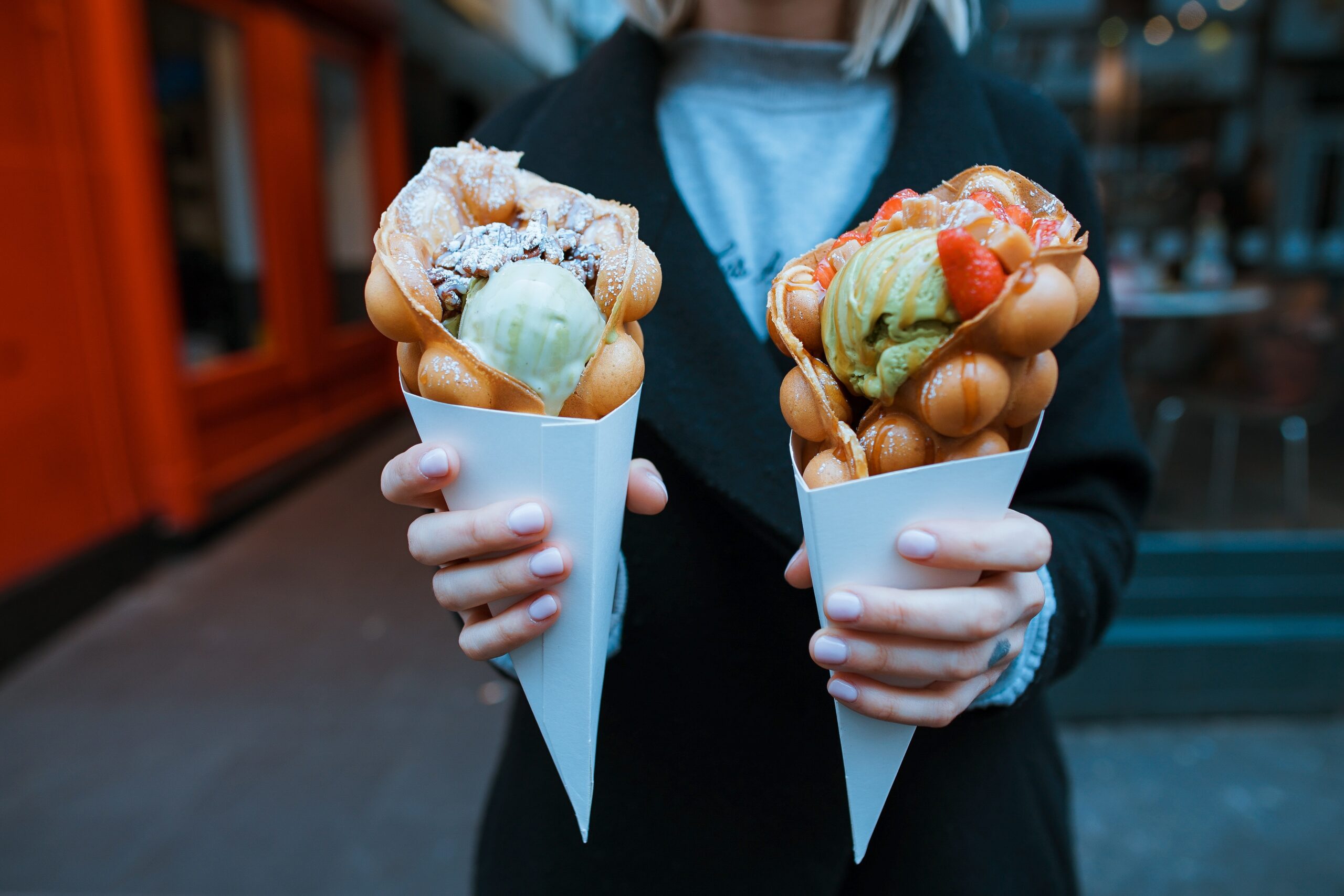 5 Unique Ice Cream Shops in Toronto
iHalo Krunch
Multiple Locations
With their flagship location on Queen Street West, this shop is known for being Toronto's first charcoal ice cream shop.
Bang Bang Ice Cream
93A Ossington Ave
This Ossington ice cream shop will often have line-ups of customers out the door to order from their variety of flavours including cookie and cinnamon bun ice cream sandwiches.
Cauldron
502 Queen St W
This shop uses liquid nitrogen to create beautiful flower shaped desserts in fluffy 'puffle cones'.
http://www.cauldronicecream.com
Eva's Original Chimneys
Multiple Locations
Eva's offers unique 'donut cones' in the shape of a chimney with flavours like cinnamon sugar and coconut.
https://www.originalchimneys.com/evas-and-co/
Dutch Dreams
36 Vaughan Road, Toronto
This ice cream parlour turns your dessert into a work of art with plenty of dipped homemade cone options and a mountain of toppings.