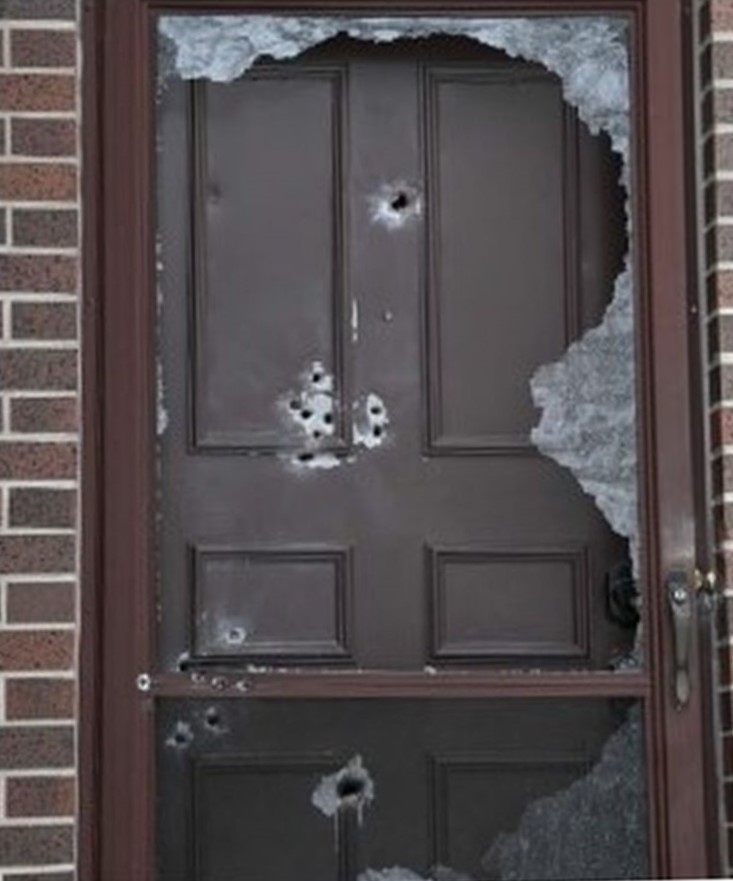 Etobicoke Townhouse Blasted by Shotgun-Wielding Man 20 Times Over on Christmas Morning
While most Canadians were basking in the joy of the holidays, one home in Etobicoke seemed to have attracted some unwanted attention from a violent "Scrooge". Police believe that a man driving an early 2000's light grey Subaru Forrester was responsible for pulling into a townhouse complex in Islington Avenue and Sweet Pea Path area and firing into a townhouse over 20 times at around 7:10 a.m.
Police reported that although the shotgun pellets shattered a glass screen door, went through a metal door and caused some other property damage, the one person who was in the townhouse during the 3-minute-long shooting was left unharmed. The shooter went back to their car, sped off and is now on the loose.
Toronto police are now actively seeking tips about this attack. They as of anyone with information to contact them directly at 416-808-2510, Crime Stoppers anonymously at 416-222-TIPS (8477), online at www.222tips.com, online on their Facebook Leave a Tip page, or text TOR and any tip to CRIMES (274637).