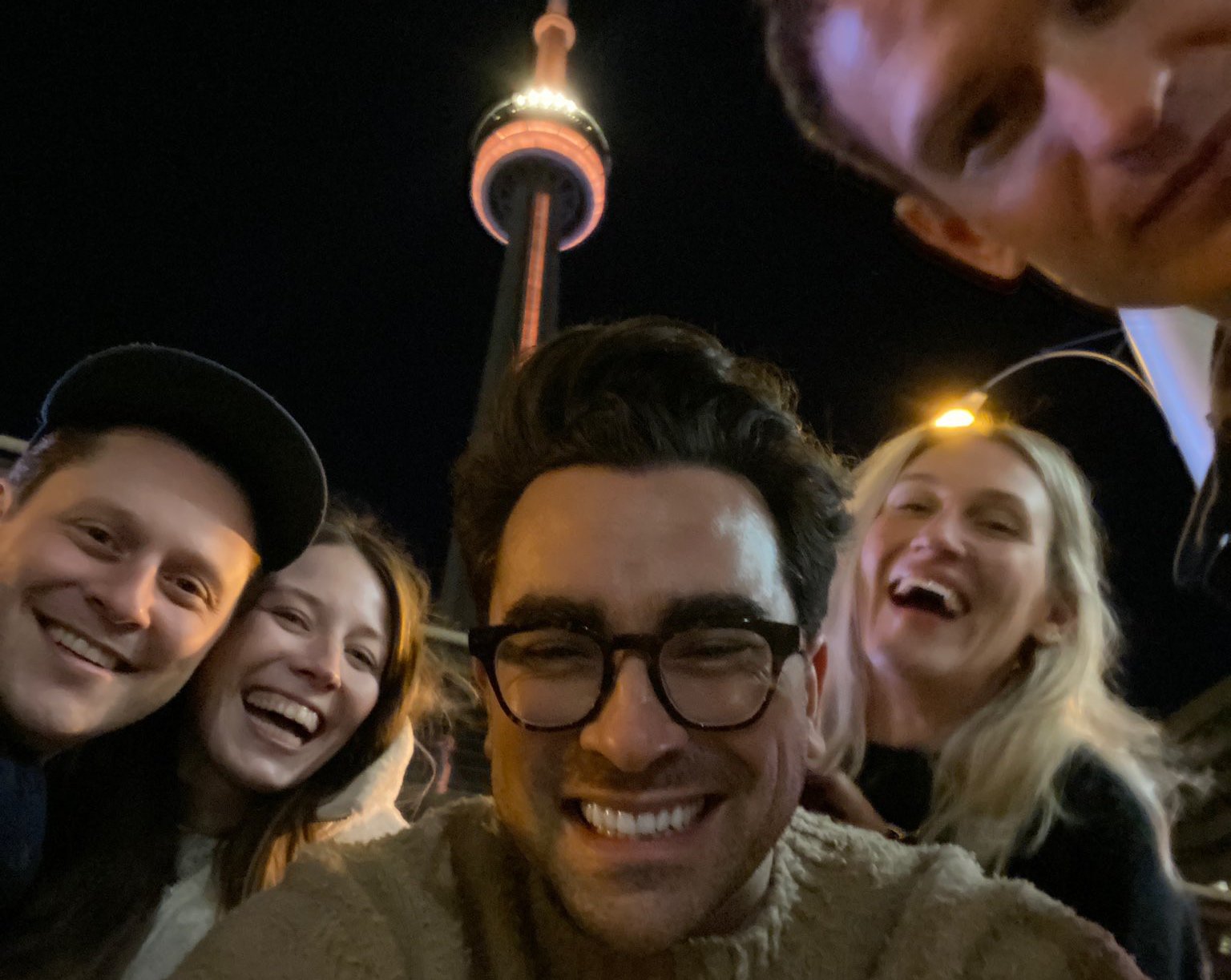 Schitt's Creek at the CN Tower
In case you're living under a rock, Canadian favourite Schitt's Creek SWEPT the Emmy's. The beloved show, which recently moved to Netflix, won 9 Emmys. They even broke the record for most Emmy awards won in a single year. The awards were: Outstanding Comedy Series, Outstanding Lead Actress In A Comedy Series, and Outstanding Lead Actor In A Comedy Series.
For this momentous occasion, The CN Tower and the Toronto Sign were sparkling gold all night long. After the show, the cast members gathered in the heart of downtown Toronto to bask in their wins and celebrate safely together.
In a post about this celebration, Toronto local Dan Levy said "Our hometown went gold for us tonight. What an honor. Thank you, Toronto!"
Even John Tory felt the need to celebrate, he tweeted: "…Congratulations again to the cast and crew of #SchittsCreek for showing the strength of our local screen industry!".
Catch up on Schitt's Creek, and watch the final season of this beloved Canadian TV show coming out next month on Netflix!