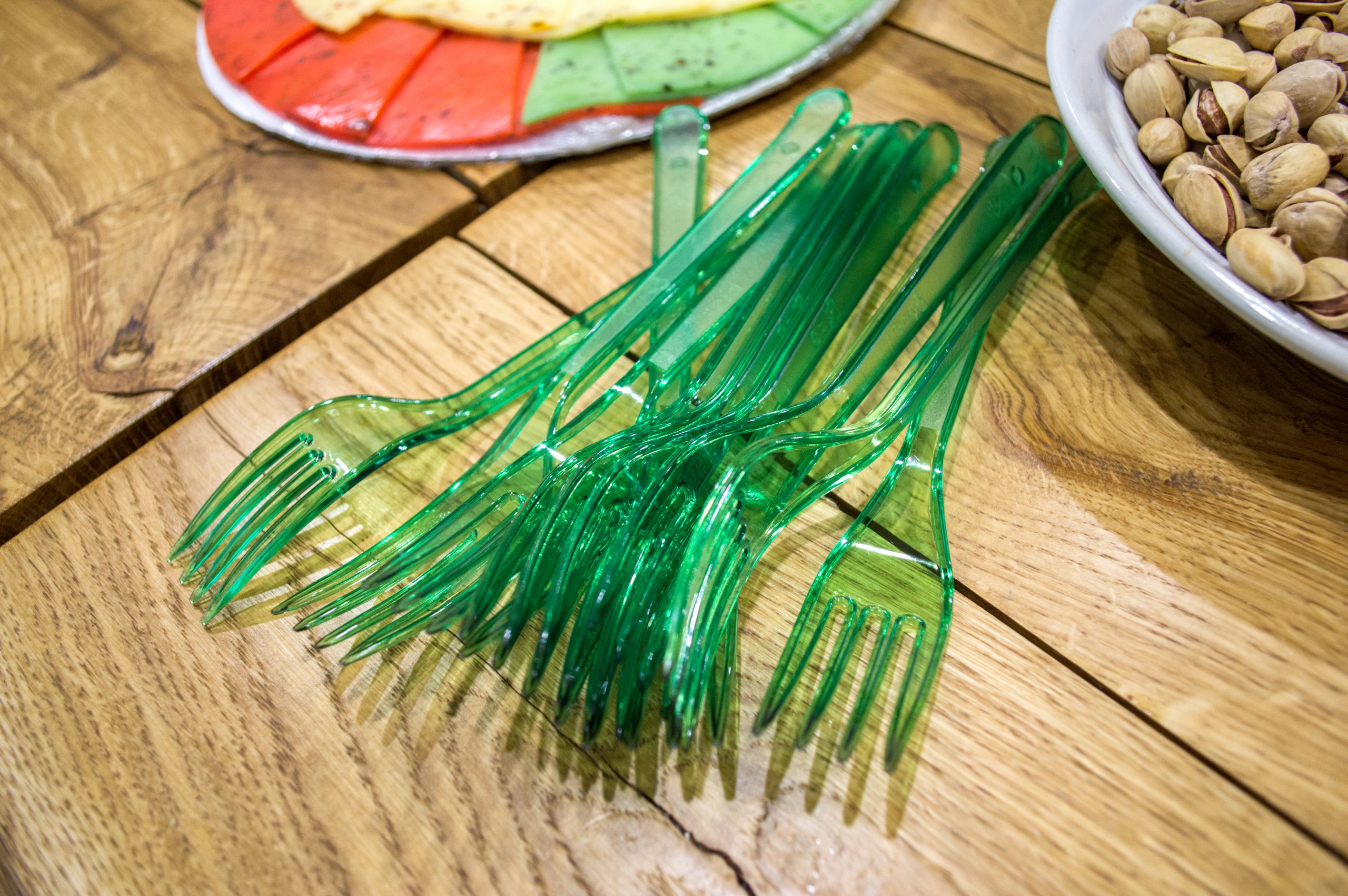 New Bylaw Could Ban Single-Use Plates and Utensils at Toronto Restaurants
It appears that the negative environmental consequences of plastic pollution are on everybody's radar as of late. From outlawing plastic straws, bags, coffee cups and other items single-use items it seems that the majority of people want to cut back on preventable waste.
Both federal and municipal governments are drafting measures and policy that can tackle the pollution crisis triggered by excess waste, micro-plastics and other contaminants that are polluting our ecosystem. At the federal tier Justin Trudeau's Liberal government has committed to divesting from single-use plastics and to have them completely phased out and prohibited by 2021.
In addition to this proclamation, various large and small businesses have taken their own steps to reduce waste. From bars and coffee shops serving straw-free beverages to offering incentives and rewards for customers who bring their own mug, plastic bag or refillable container.
At the level of local Toronto government, sitting Councillor Jaye Robinson introduced a motion on October 2nd calling for the city to establish an inquiry committee on the feasibility of implementing further action against plastic pollution by way of mandating that restaurant and food service establishments to provide eat-in customers with reusable dining-wear. This includes plates, knifes, forks, spoons and various other eating utensils.
Yesterday afternoon Toronto city councillors voted on Robinson's motion and it passed unanimously.
Solid Waste Management Services has been commissioned by the council and directed to conduct a study and report their findings to the committee on Infrastructure and Environment Committee during the third quarter of 2020.
The report will outline if the logistical probability of implementing and carrying out these measures, in the interests of combatting the harmful affects of pollution generated by single-use serviceware. If determined feasible, Toronto diners could experience changes to dining at quick-service restaurants.
This motion is one components of Toronto's Long Term Waste Management Strategy which aims to cultivate resource conservation, environmental sustainability and mitigate disposable culture.
If this legislation comes it fruition, it is unclear if and how it will affect food delivery service such as UberEats, Foodora and Door Dash.