During a hardship, the toughest cookie to chew through might be not having enough cookies to chew through. That is why The People's Pantry, a community-sponsored welfare initiative, has committed to bringing in hot meals for our neighbours who were disproportionately affected by COVID across the GTA.
However, starting from the second wave of this pandemic, hard requirements for food and delivery safety had greatly tightened. In observation of all the new community guidelines, The People's Pantry had paused their services and is taking time to refine everything the initiative had always been.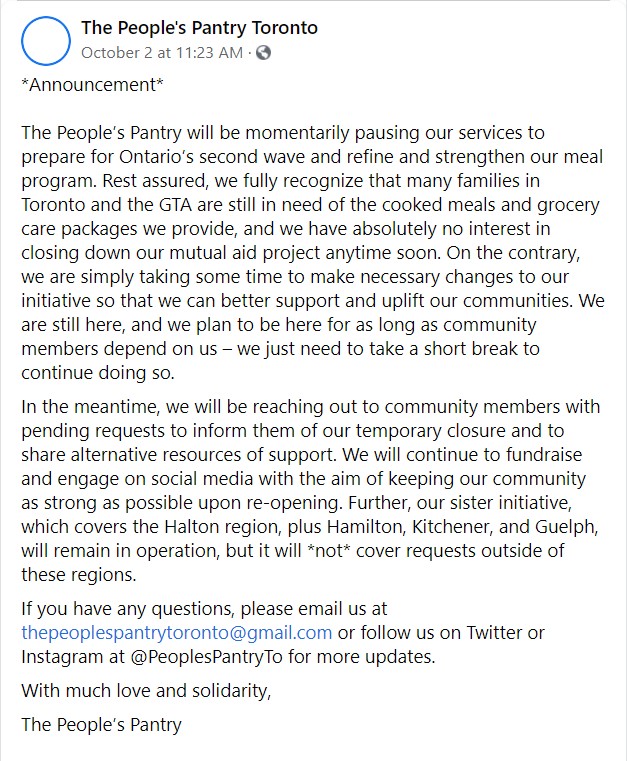 Worry not, with continuous successful fundraising and growth in the number of volunteers, they will be back with a bang as soon as re-opening is back on the table. Ever since this year's June, more than 300 volunteers had joined with the idea to combat food injustice and insecurity, and they are not letting up especially in a time like this.
If you are interested in TPP's deeds, join their Facebook group or follow their Instagram page now for fresh-out-of-the-oven updates. Who knows if they're coming back up to service as we speak, right?