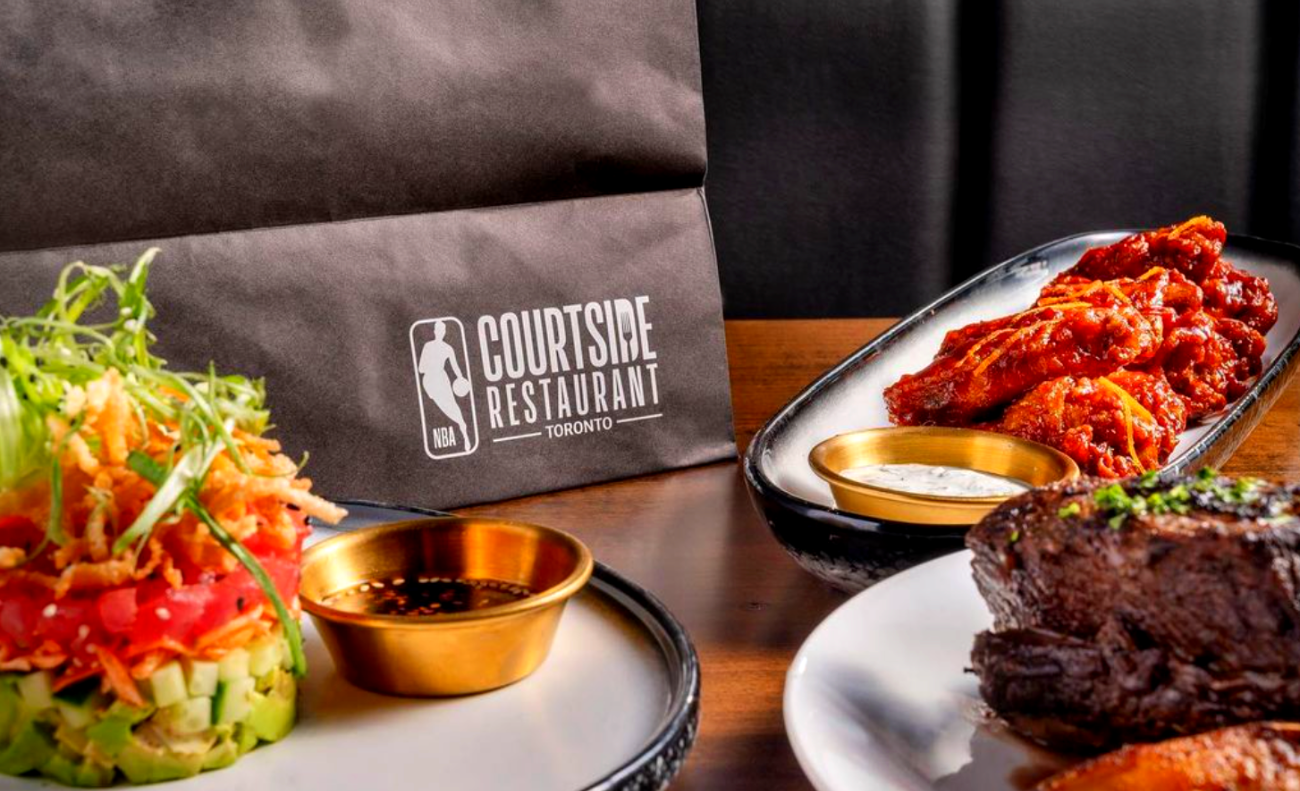 NBA Courtside Restaurant in Toronto
The NBA confirmed the news of a significant development off the court on Thursday as the basketball world anxiously awaits every move before the trade deadline.
The NBA said in a press release that its first Courtside Restaurant would debut this spring in Toronto's downtown.
The 10,000 square foot area will have what is referred to as a "luxury, sports-inspired eating experience," as well as original artwork and furnishings that honour the NBA and everything basketball-related.
The eatery will display a number of "NBA Top Shot Moments," which showcase some of the league's top plays from the current campaign.
The NBA also announced that Jenny Kay Dupuis, an Anishinaabe artist, will have a large-scale mural displayed on one of the restaurant's outside walls.
There will also be a store with exclusive goods from 47 Brand, Mitchell & Ness, and New Era.
The restaurant will be run by Urban Dining Group, which also operates Gabby's Restaurants, and is situated at 15 Queens Quay East, just a 10-minute stroll from Scotiabank Arena, the home of the Toronto Raptors.
The restaurant's culinary ambassador and menu development will be Toronto-based chef Erica Karbelnik.
Renderings of the area released on Thursday prominently emphasise the basketball motif, with hoops on the wall and the recognisable Jerry West NBA emblem strewn throughout.