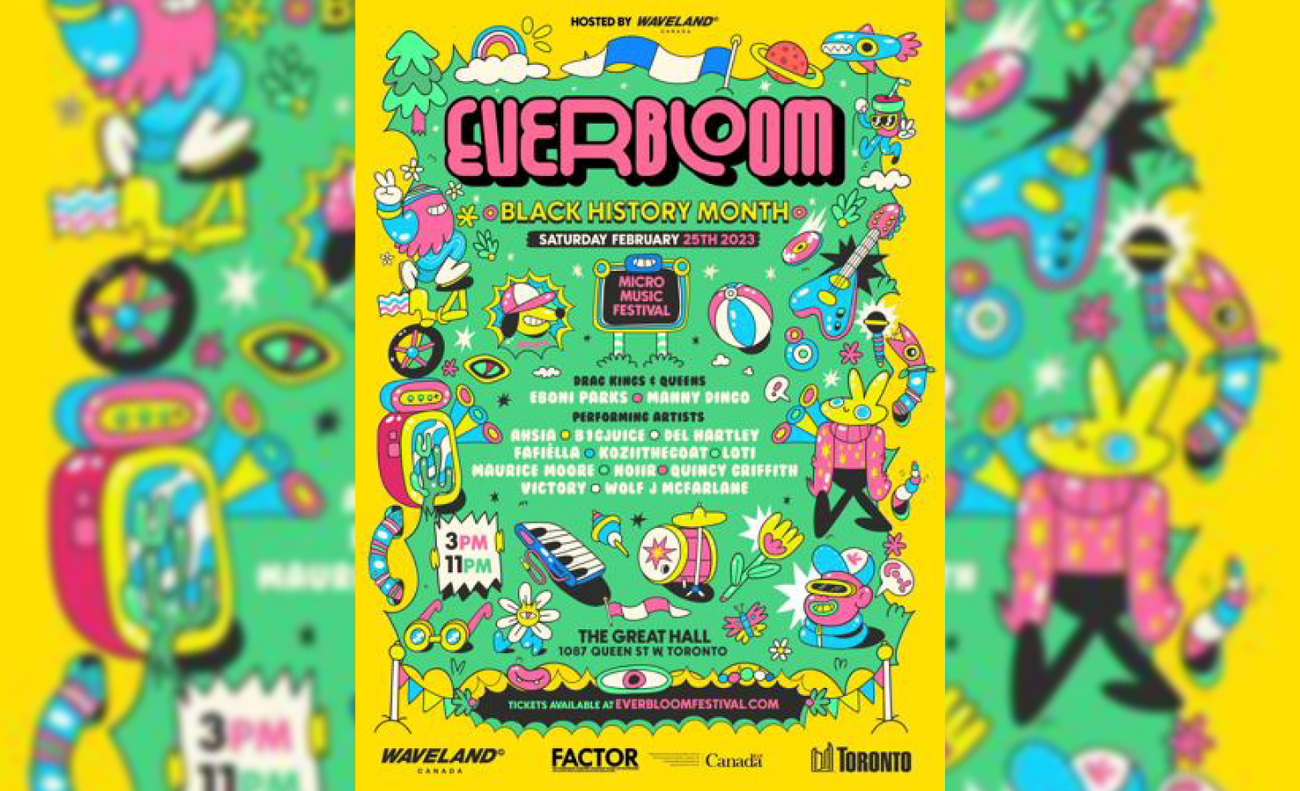 Everbloom Music Festival in Toronto Will Honour Black History Month
The Toronto Great Hall will play host to the Everbloom music event on February 25.
According to a press release, the festival honours performing artists in Canada and provides the public with an opportunity to support Black Canadians who are engaged in the production of art, music, and culture.
The festival's goal this year is to reuniting crowds through live music after numerous successful virtual editions over the previous two years. Visitors will also have the chance to browse a market of merchants selling handcrafted goods made by Black-owned companies in the Greater Toronto Area.
"The theme for this year's event is #BlackInCanada, which we hope will ignite conversations about how Black people contribute to the fabric of our country's arts & culture," says chief executive director of Waveland Del Mahabadi.
It's also a chance for us, as Canadians, to unite and celebrate our cultural diversity by patronising Black-owned companies in our vendor market and attending performances by drag kings and queens from throughout the country and musicians who are using their art to make their views known.