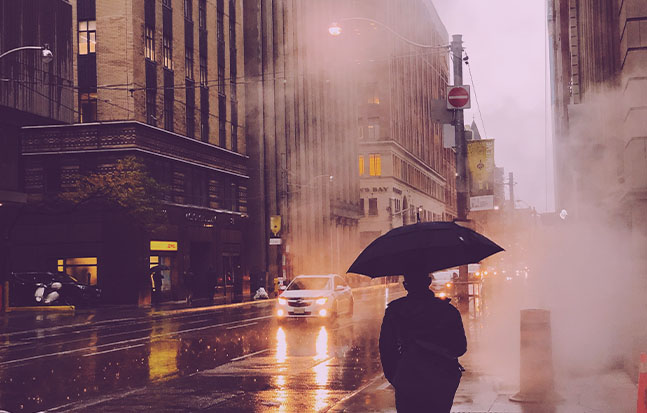 Thunderstorms and rainfalls down trees
The city of Toronto has faced the issue of severe thunderstorms earlier this week. As the Weather Network warned people on Tuesday afternoon regarding the possibility of high winds and heavy rains for the upcoming few days, many Torontonians started worrying about potential flooding issues.
As it turns out, the warning was well needed since some parts of Toronto and GTA have suffered from flooded roads and downed branches that even managed to crush cars parked underneath them. The thunderstorm made its way through the city and two people were in need to be rescued from a storm drain in Mississauga.
Currently, it appears that the worst part is behind, although residents are advised to be aware of possible showers and thunderstorms on Wednesday afternoon, as well as moderate rain on Thursday. The Weather Network also reminds people to be aware of the heatwave in the city that alongside high humidity raises the temperature outside. Additionally, the city highlights that swimming is not recommended during or after storms, floods, and heavy rainfalls since the water might contain a higher level of bacteria.
That being said, it is crucial to remain careful and plan any travels as per the weather forecast.