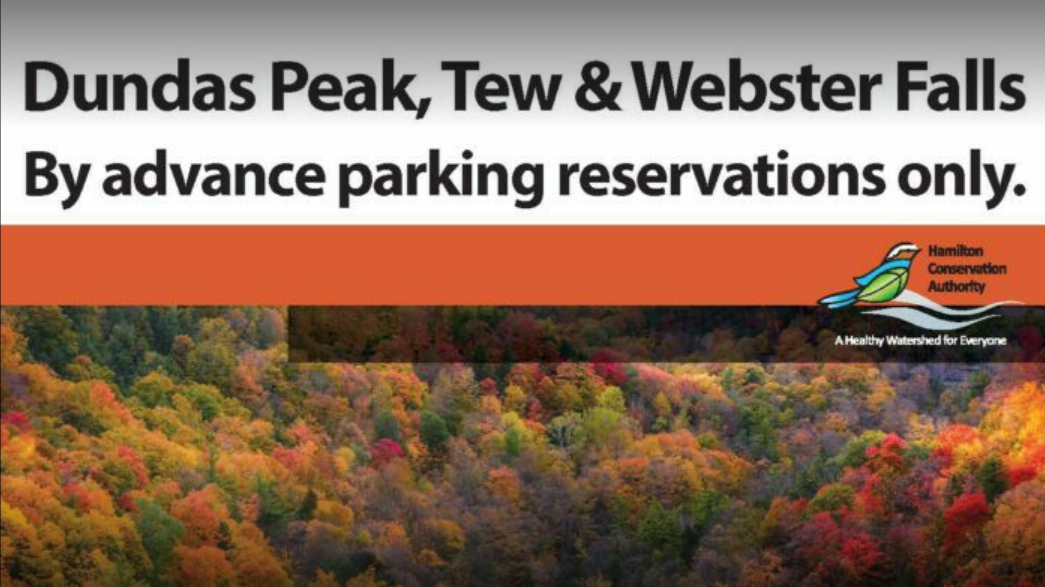 Have you been to Dundas Peak
Less than one hour Southwest of Toronto you'll come across Hamilton. Once you're in Hamilton there's one spot you should go see, and that my friends is Dundas Peak. If you've been to Dundas peak before then you know that typically when times were normal you could simply enter the natural trails and take the trails all the way to a picturesque lookout with a scenic view of both the town and other waterfalls in the area.
Due to what is going on in our current state of the Pandemic, the rules are a little bit different as of May 1st 2021. Moving forward in order to access the trails and waterfalls at Dundas peak you will have to make an advanced reservation. The reservation only allows you to stay at the park for two hours so if you were planning on staying longer than two hours you may have to make multiple reservations. The reason for the early on set reservations is that way we can keep numbers in the parks lower and organize the amount of traffic flow coming in and out of the park.
Understanding that although things look different now because of the coronavirus pandemic this doesn't mean that we still cannot enjoy the luxuries that our different cities have to offer us. In Hamilton there will always be a waterfall just one short stone throw away. If you took a quick minute to Google waterfalls in Hamilton you'd find so many that were also beautiful in their own ways. Always make sure to check the local web pages to see what the requirements and restrictions are moving forward with the parks and nature preserves in any city you're going to.