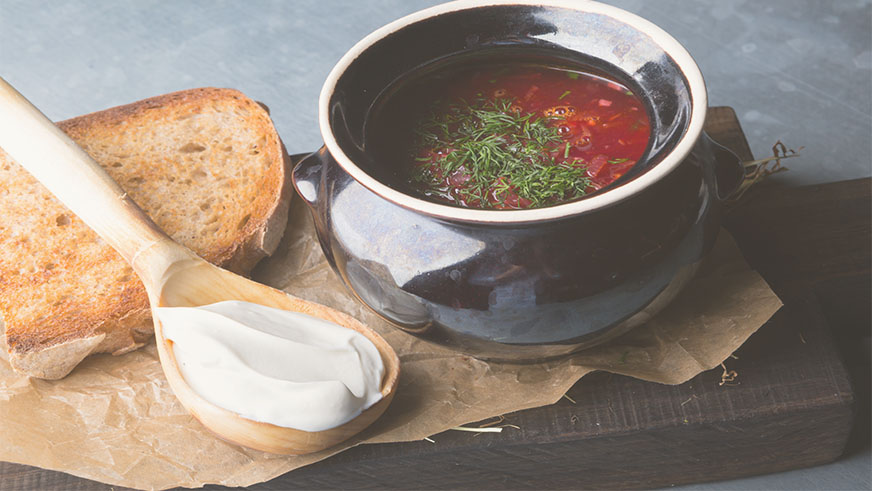 Toronto's best Eastern European restaurants
Being the city of big ideas, bright experiences and exciting opportunities, Toronto has lots to offer for those who never stop exploring. In times like these, when we do not have a chance to travel the world, why not experience new cultures through the taste of their authentic cuisines?
These four wonderful restaurants will definitely leave you with a full stomach and unforgettable memory of a warm Eastern European welcome.
Heavenly Perogy
Location: 400 Bathurst St
https://www.heavenlyperogy.ca/
Whether you are new to this type of cuisine or know the ingredients of each traditional meal by heart, this place is a must for anyone who strives to discover the authentic taste of famous perogies – just the way a Ukrainian grandma makes them for her little grandkids on a Sunday morning. And if you have a sweet tooth, do not be afraid to spice things up with some blueberry perogies….at the end of the day we all have our little secrets.
Golden Lion Restaurant & Bar
Location: 15 Canmotor Ave, Etobicoke
Golden Lion exists to prove to everyone that Ukrainian food is much more than just perogies and the gossip on the street is that their cabbage rolls are the best in town. Created in 2001, this place has been serving traditional Eastern European meals with little hints of different world cuisines for nearly 20 years. If you are looking for a nice mix of traditions and a slight fusion on the menu, this is your sweet spot.
Café Polonez
Locations: 195 Roncesvalles Ave
If you decide to discover the full potential of a unique Eastern European kitchen, Café Polonez, should probably be the first on your list, with its broad variety of Polish, Ukrainian and Hungarian delights. They offer everything from delicious Ukrainian Borscht (soup) and potato pancakes to traditional Polish schnitzel with mushrooms. Do not let the big number of options on the menu surprise you, as we are sure the wonderful taste of their food will not let you rest till you try everything.
Amber European Restaurant
Location: 2372 Bloor St W
http://ambereuropeanrestaurant.com/
This is yet another great little spot for those who seek the quiet ambience of Eastern Europe and wish to experience its authentic taste. Amber European Restaurant offers quite a big variety of traditional Ukrainian food whilst also providing its customers with an opportunity to explore further modern versions of traditional Polish and Austrian cuisines.