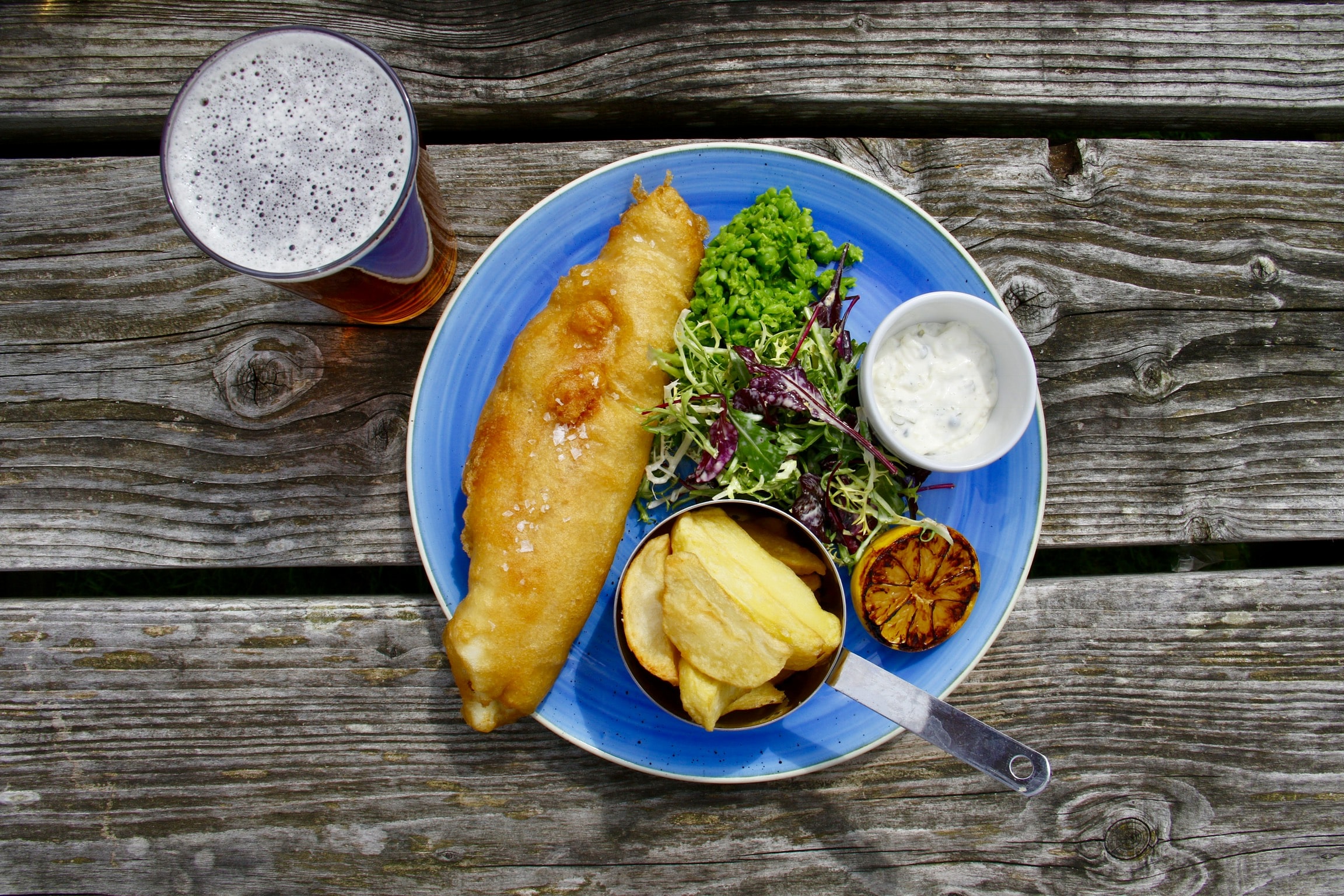 Top Toronto Fish and Chip Shops
Thinking about what to eat for dinner on Good Friday? We have you covered with our list of Toronto's top fish and chip shops.
Hooky's Fish and Chips
893 Queen Street West
This Queen Street West shop across from Trinity Bellwoods Park combines traditional English style fish and chips with a Canadian modern flair. Aside from the beer battered classics, they also offer gluten free fish batter upon request at no extra cost and can also provide gluten free vinegar. 
Buster's Sea Cove
Multiple Locations
Founded in 1992 in Toronto's historic St. Lawrence Market, Buster's offers not only classic fish fries and Po' Boy sandwiches, but also grilled fish like Atlantic Salmon, Swordfish, Rainbow Trout and Octopus. They also make Seafood Paella, Lobster Rolls, Lobster Grilled Cheese and Lobster Poutine. 
Fresco's Fish and Chips
201 Augusta Ave
Fresco's in Kensington Market features high quality, healthy canola and corn oils in their cooking process that gives a healthier take on fried food. Some of their specialty sides are Quebec Style Poutine (vegan version available as well!) and fried pickles in Miss Vicky's style batter. 
Sea Witch Fish and Chips
636 St Clair Avenue West
This spot offers many mouth watering fried fish options including haddock, pickerel, cod, halibut and trout that can also be served in a sandwich. Pair it with sides like thick-cut fries, battered button mushrooms, onion rings, poutine breaded pickles and more. 
Len Duckworth Fish and Chips
2638 Danforth Avenue
With the Duckworth family first opening their business in1929, this multi-generational family establishment has served Toronto for nearly a century. The Danforth restaurant serves up quality fish and chip shop classics with group deals that are perfect for family dinners. 
Harbord Fish and Chips
147 Harbord St
This Annex shop has been in business for 38 years and prides themselves on using fresh, wholesome ingredients. They offer meal combos with options like haddock, halibut and shrimp with meal deals for the whole family.
Sorry, the comment form is closed at this time.