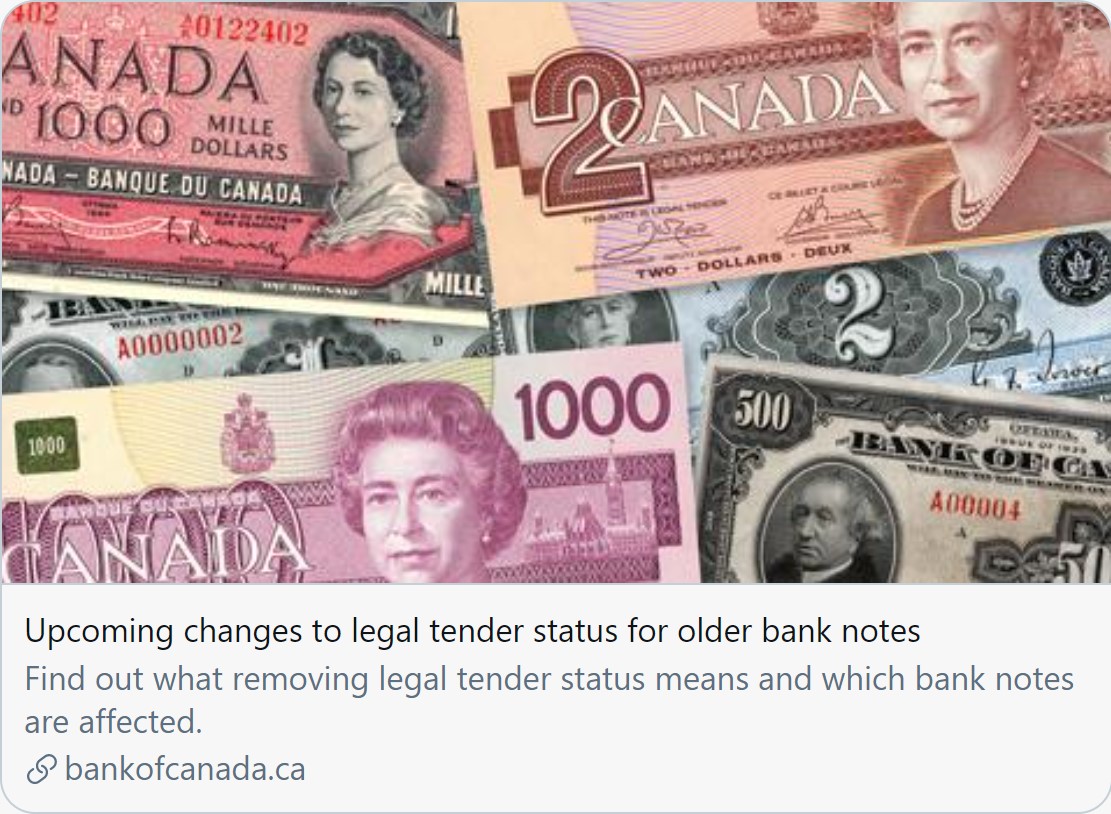 These 5 Old Banknotes Will Officially 'Expire' in 2021 – Here's What Their Holders Should Do
On November 19th, the Bank of Canada has issued a reminder that any $1, $2, $25, $500, and $1,000 banknotes will officially lose their legal tender status starting from January 1st, 2021. It would seem there's no better time to put them to use than in this shopping season, and with Bank of Canada's offer to 'redeem' these bills at their face value even after their legal tender status expires, it is easy for holders of these banknotes (especially banknotes of lesser values) to overlook the factors of collectors who would pay handsomely for their numismatic interests.
By the end of 2019, Bank of Canada counted 150,230,000 paper bills with a face value of $1, 103,036,000 with a face value of $2, 1,840 with a face value of $25, mere 40 with a face value of $500 and 632,019 having a face value of $1,000. The productions of all these banknotes were respectively discontinued from 1989 to 2000, which technically already makes their current holders 'collectors'. Still, it is known that professional collectors aiming to gather sets of these banknotes would pay way over their face values for a rare, fair-conditioned bill. Take the rare 1935 edition $500 bills as an example, based on condition, their selling price to canadacurrency.com could range from $20,000 to $60,000. Of course, banknotes of more common face values may not worth as much, but the longer you hold them out, the more scarce and valuable they will be. As long as you keep them in good condition, they will prove worth your wait when you do find them the right buyer.
As to the reason behind the removal of these bills' legal tender status, the Bank of Canada simply states it is to "ensure that the banknotes used by Canadians are current, in good condition, easy to use and difficult to counterfeit." So check your wallets dear fellow Torontonians, if you happen to find one of those antiques, it could just be your chance to be rewarded for your luck or some minimum investment of your patience.
Sorry, the comment form is closed at this time.