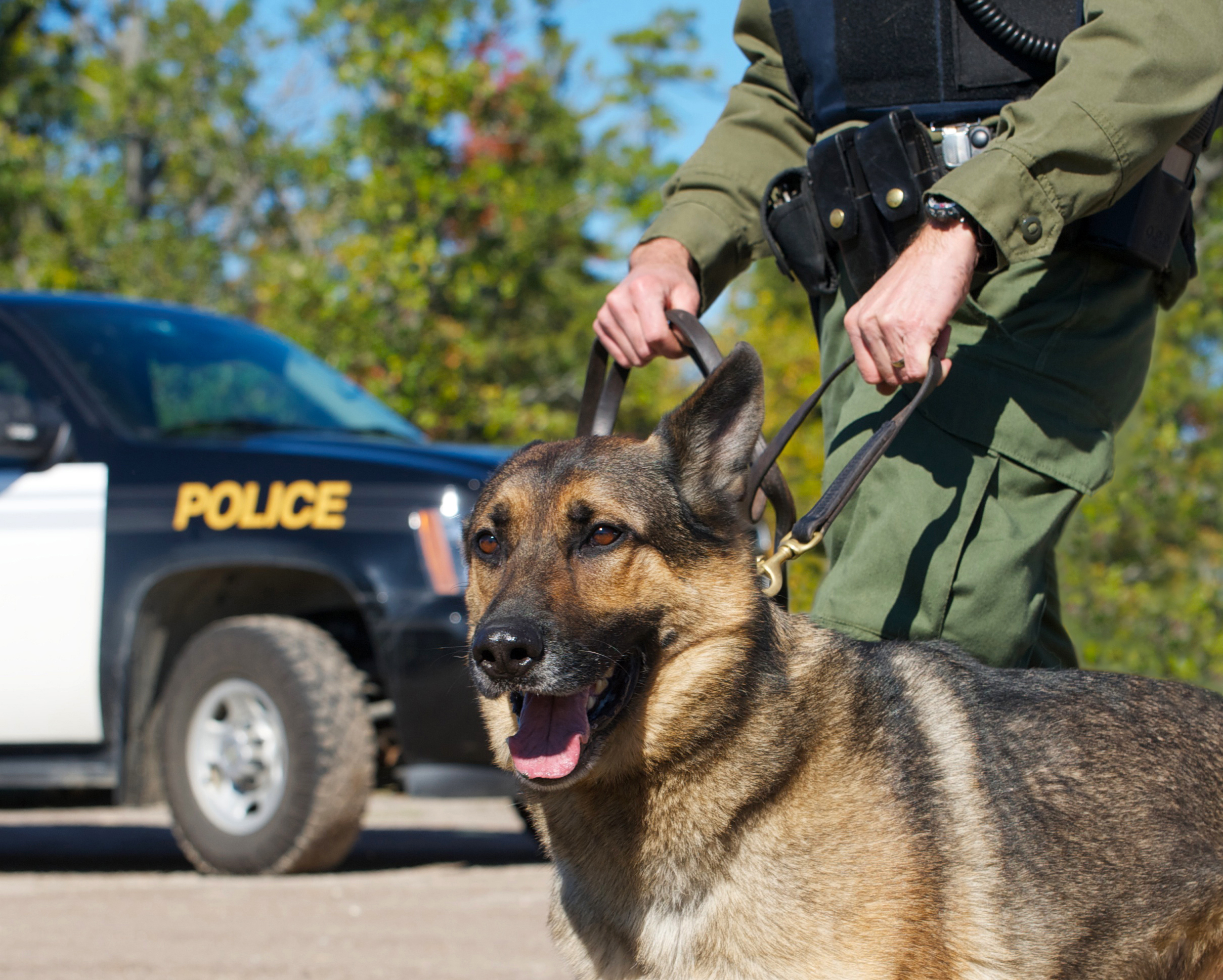 Cannabis Legalization Forces Four-Legged Friends into Early Retirement
The legalization of cannabis in Canada almost a year ago created a blossoming job industry and many new employment opportunities. However, it also took jobs away from some of the most important members of society.
They say that you can't teach an old dog new tricks, and this is exactly what happened as the legalization of marijuana forced 14 RCMP sniffer dogs into early retirement. Police dogs are vital assets of law enforcement with some of their daily tasks including tracking criminals, finding missing people, searching for narcotics, explosives, human remains, and much more. But in their downtime, they also enjoy a belly rub.
The RCMP hires purebred German shepherds in perfect physical condition. Their training begins at 12 to 18 months old and lasts 17 weeks, but daily practice is required for physical and mental fitness. Police dogs are often employed until they are 8 or 9 years old.
The 14 dogs forced into early retirement were narcotics dogs used for traffic stops and interdiction work. Their training to sniff weed poses an issue as possession is no longer illegal, and there cannot be alert cause where there is presence of a now legal substance. These dogs' abilities can no longer be used to establish grounds for search in a traffic stop and actually makes their evidence inadmissible in court.
The RCMP's remaining 170 dogs are general service and their weed-sniffing skills are still useful. They will be put to work where grounds for search have already been established or for statutory support such as a search warrant.
Luke, 1 of the 14 retiring pups, sniffed more than 5 million dollars' worth of drugs during his time on the force, and is now out of a job. Some of the dogs were already close to retirement and will spend the rest of their days as pets, while 5 or 6 will likely be sold to other forces. The 14 retiring dogs will be needing unplanned replacement and it will cost about $5,000 to train each new pup with the updated drug palette.
So, what does the legalization of cannabis represent for the future of police dogs in Canada? Going into somewhat unchartered territory, a few years ago the RCMP Police Dog Service was the first in the world to develop a way to have their dogs safely detect the more lethal drug Fentanyl.
According to the Ministry of Health Ontario, toxicology data shows an increase in carfentanil in Ontario within the past few months. Carfentanil is a significantly more potent opioid than fentanyl and is associated with an increased risk of overdose and death in comparison with fentanyl or other opioids. Coroner for Ontario Dr. Dirk Huyer shows a significant increase (more than 50%) in carfentanil-related deaths in Ontario this year. In all of 2018 there were 95 carfentanil caused deaths and in the first four months of 2019 there are already 142 deaths.
Canines seem to be less susceptible than humans to overdose symptoms, therefore, as long as the presence of carfentanil and other drugs is rising, police dogs will continue to risk their lives in protecting and assisting law enforcement.